RAPIDOO Priority Telephone Assistance
20 April 2023
2023-07-03 11:33
RAPIDOO Priority Telephone Assistance
The telephone assistance service
RAPIDOO Priority
Discover the dedicated telephone assistance application that allows you to book a call from a specialised operator by reporting faults and breakdowns.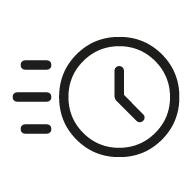 Immediate Technical Assistance
within 30 minutes of fault report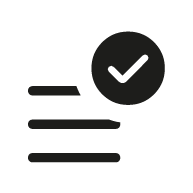 Verified Fault Case Studies
with service reports always available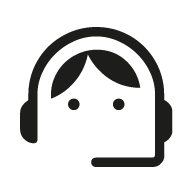 Experienced Automotive Operators
every day at your disposal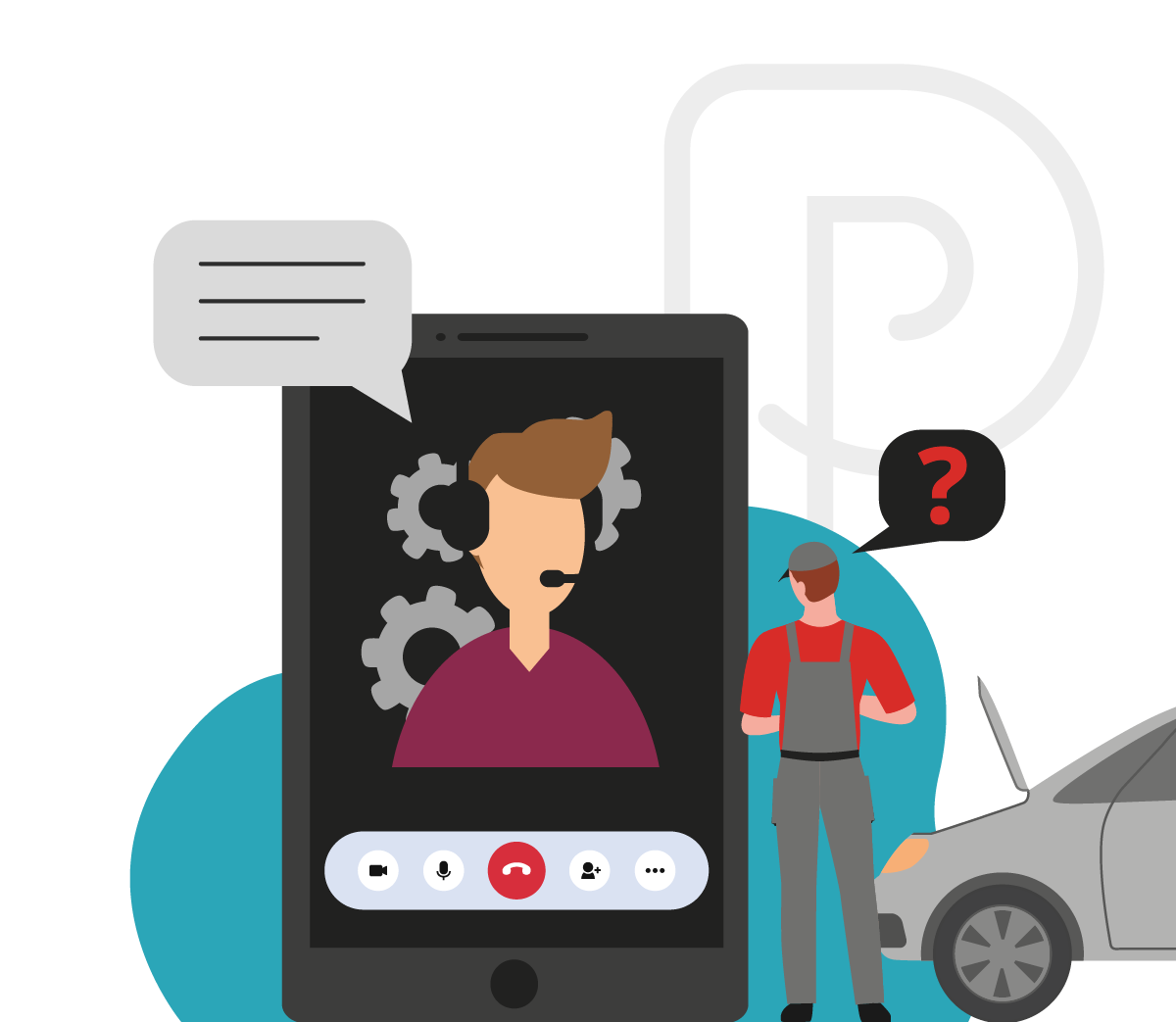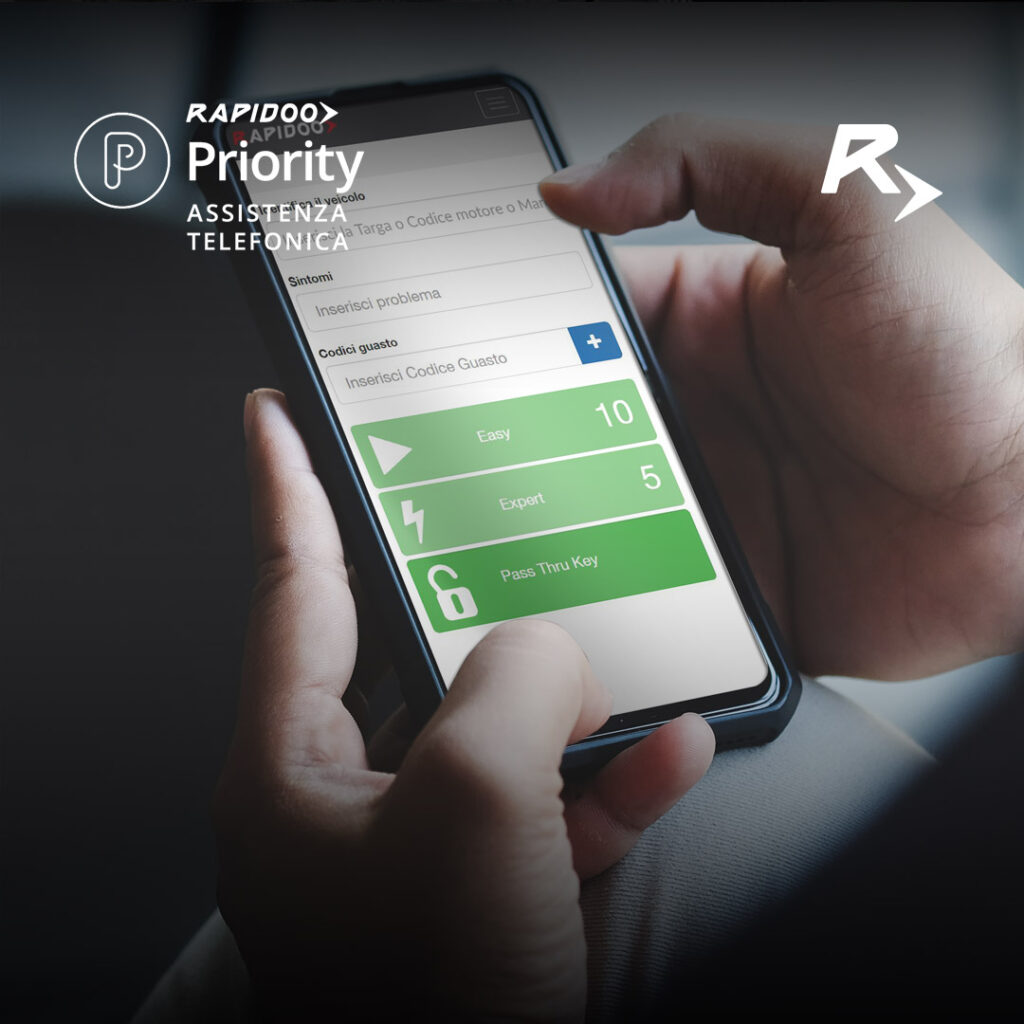 RAPIDOO Priority - Telephone Assistance

A better organised and efficient workshop from vehicle reception to after-sales management.

RAPIDOO Priority is the answer to all faults and failures With two simple steps you can compare yourself with our operators who have decades of experience in fault management and have access to all the technical information for circulating vehicles.
CONCRETE SUPPORT IN THE GARAGE
Why Choose RAPIDOO Priority
Well-Defined Resolution Times
Request technical assistance from our professionals and receive support within 30 minutes.
Verified Fault Case Studies
Our technical consultants provide diagnostic information resulting from the most recurrent, verified and daily failures filed.
Keep track of requests and processing status to know by when you will be called back.
All the documents provided by the operator and the assistance summary can be viewed via your app.
CHOOSE RAPIDOO PRIORITY
Features
Engine mechanics and systems (suction / supercharging / exhaust)
Communication / information systems (infotainment)
THE RAPIDOO PRIORITY OFFER
Choose The Version That Best Suits Your Needs
Pagamento mensile €82.50 iva esclusa Per 12 mesi
120 REQUESTS FOR ASSISTANCE / YEAR we will call you back within 3 hours or try the service with 3 requests for assistance available with Priority Easy 3.
Pagamento mensile €183.33 iva esclusa Per 12 mesi
PRIORITY EASY (120 requests) + 60 REQUESTS FOR ASSISTANCE / YEAR and an experienced operator will call you back within 30 minutes directly, within 3 hours or try the service with 3 requests for assistance available with Priority Expert 3.
Remember that you can always view your requests and the information received from the technician through a dedicated list and book a callback for further information.
INCLUDED IN PRIORITY THE KEY TO OFFICIAL DIAGNOSES
Pass Thru Key
Discover the Pass-Thru service for FCA and other brands included in the Priority service. Functionality constantly being updated.
Included in Priority
Pass Thru Key
A specialised technician will assist you in all diagnostic activities in Pass-Thru mode and will help you configure equipment/tools by most brands, including FCA.
CREDIT SERVICES
Number Plate Service
With the License Plate Service you can identify: make, model, engine code, registration date, kilowatts, displacement, overhaul deadline, and more.
CREDIT SERVICES
RAPIDOO Number Plate Service
Purchase a customisable package of numberplate credits to immediately identify your car's data.
They really do call back within half an hour... outstanding!
It's like having an extra technician in the garage
The security of always solving problems
The certainty of a clear and decisive answer
Request Information
Fill in the form
One of our sales consultants will contact you within 48 hours.
"*" indicates required fields