RAPIDOO Datamotiv Database
19 April 2023
2023-06-30 11:13
RAPIDOO Datamotiv Database
MORE THAN JUST A DATABASE
RAPIDOO Datamotiv
The only technical database for mechanics that guarantees information always up-to-date and available on any device.

directly by the manufacturer

the requests for assistance with operator intervention

for all vehicles and related sectors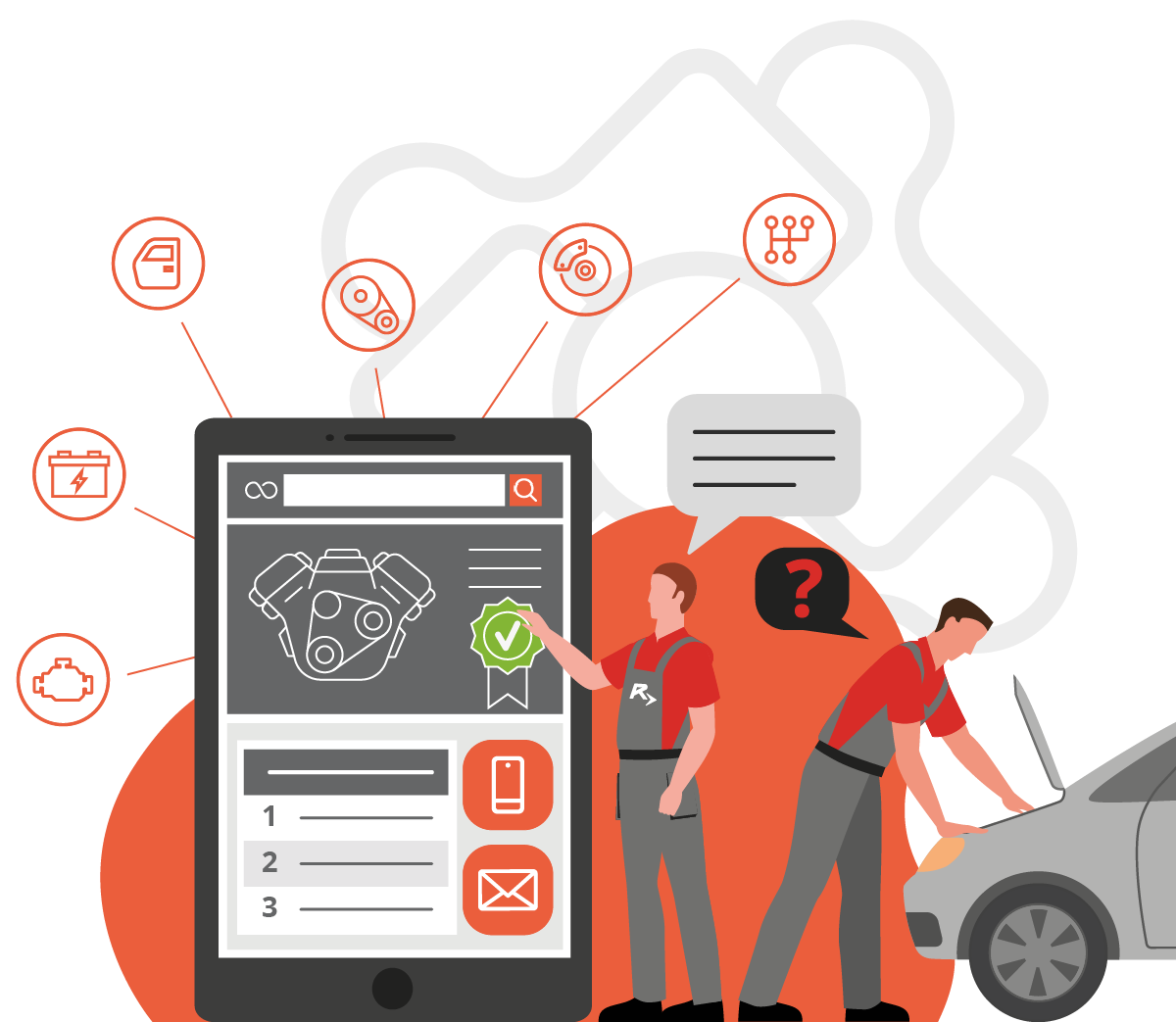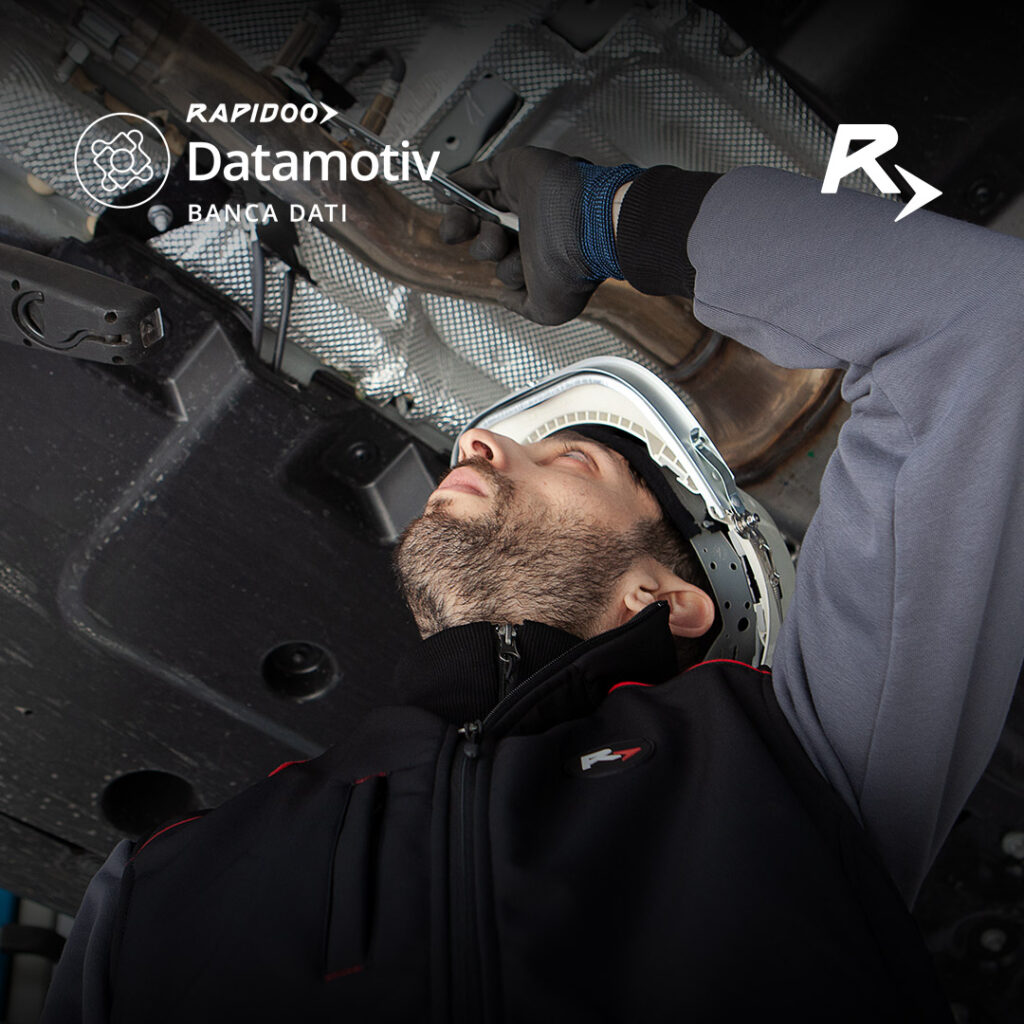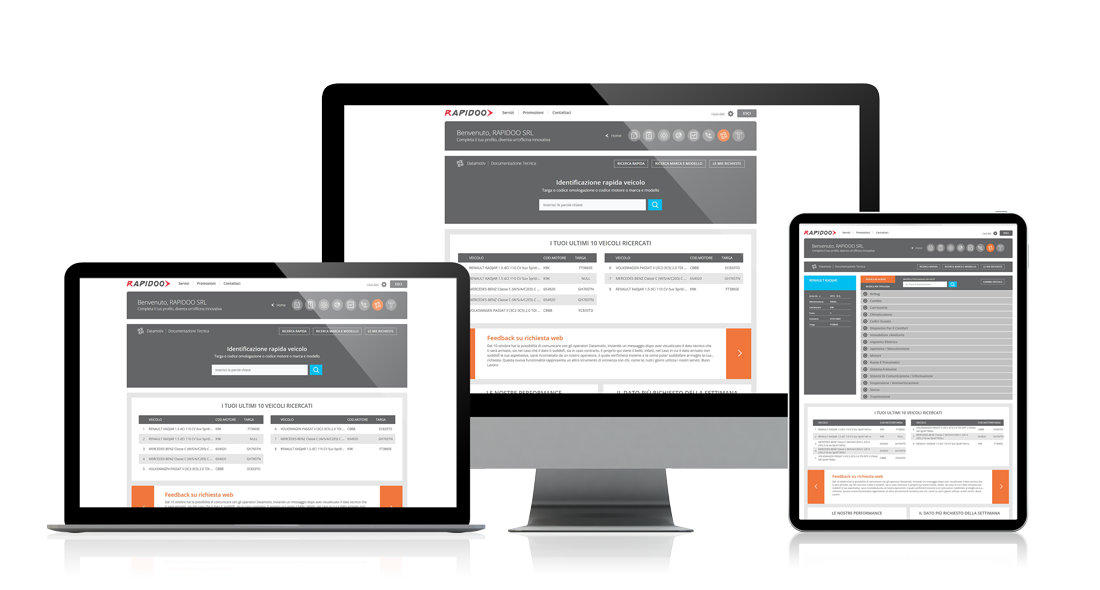 RAPIDOO Datamotiv is an ally even in the most complex situations.

If you need documentation for specific repairs and help finding data, you can contact our team of specialized operators directly from the portal. You will receive support, thereby reducing admin time and costs.
A COMPLETE PLATFORM TO COVER ALL THE NEEDS
Why Choose RAPIDOO Datamotiv
Computer - Tablet - Smartphone
No installation required: all technical information is always available by accessing your reserved area.
Rapid Vehicle Identification
Identification system for numberplate, make, model and engine code
Enter the information you are looking for (e.g. "Electrical diagram") or help yourself with the tree search.
Information Search Assistance
We cover 99% of the circulating fleet – we are here to assist you if you cannot find a piece of information.
Data Categories
of data that can be consulted
CHOOSE RAPIDOO DATAMOTIV
Features
Procedures And Adaptations
Disassembly And Riassembly
Wiring Diagrams And Fault Management
Oil replacement intervals
Lubricants and capacities
Distribution phase procedures
Location of mechanical components
Transmission level control adjustment
Automatic gearbox level control
Valve adjustment procedure
Exploded diagram of automatic and manual gearboxes
Airbag disassembly and reassembly
Car gearbox disassembly and reassembly
A/C condenser disassembly and reassembly
Dashboard disassembly and reassembly
Steering column disassembly and reassembly
Electrical diagram of automatic and manual gearboxes
Engine management electric diagram
Location of electrical components
RAPIDOO DATAMOTIV OFFERT
Choose The Datamotiv That Best Suits Your Needs
Monthly payment
€25.00
vat excluded
For 12 months
Available with 12 or 24 month subscription. Datamotiv Easy provides access to all data available on the platform. In addition immediately available 5 requests for further information from our operators.
Monthly payment
€69.00
vat excluded
For 12 months
Datamotiv Full: access to all data available on the platform. Zero limits on data requests with dedicated operator intervention.
CREDIT SERVICES
Datamotiv Recharge Credits
Get in touch with one of our experienced technicians and receive targeted assistance.
CREDIT SERVICES - Only available with Datamotiv
Datamotiv Recharge Credits
Top up the Datamotiv Easy service with 10 credits that will allow you to make 10 in-depth requests
CREDIT SERVICES
Number Plate Service
With the License Plate Service you can identify: make, model, engine code, registration date, kilowatts, displacement, overhaul deadline, and more.
CREDIT SERVICES
RAPIDOO Number Plate Service
Purchase a customisable package of numberplate credits to immediately identify your car's data.
Constant support in the workshop
With Datamotiv, always up-to-date information and data
More than a database for your workshop
Request Information
Fill in the form
One of our sales consultants will contact you within 48 hours.
"*" indicates required fields