Teknicar: the professional car repairer's magazine
21 June 2023
2023-09-20 11:43
Teknicar: the professional car repairer's magazine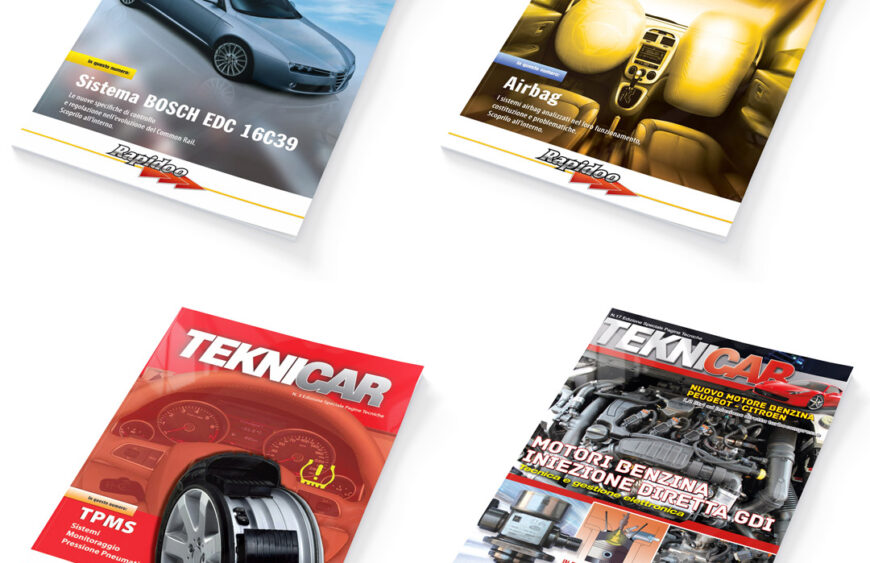 Teknicar: the professional car repairer's magazine
Teknicar is available online! Discover how to buy the famous car repairers magazine on our website!
We are delighted to announce that Teknicar magazine releases are available online.
Discover Teknicar
A MONOGRAPHIC article on each release
DETAILED and clear case description
FULL COLOR pictures of electrical schemes and procedures
BEST practices and examples
And much more…
The measurement of the parts analized

help us to investigate and get a precise diagnosis and fault evaluation.
20 Releases immediately available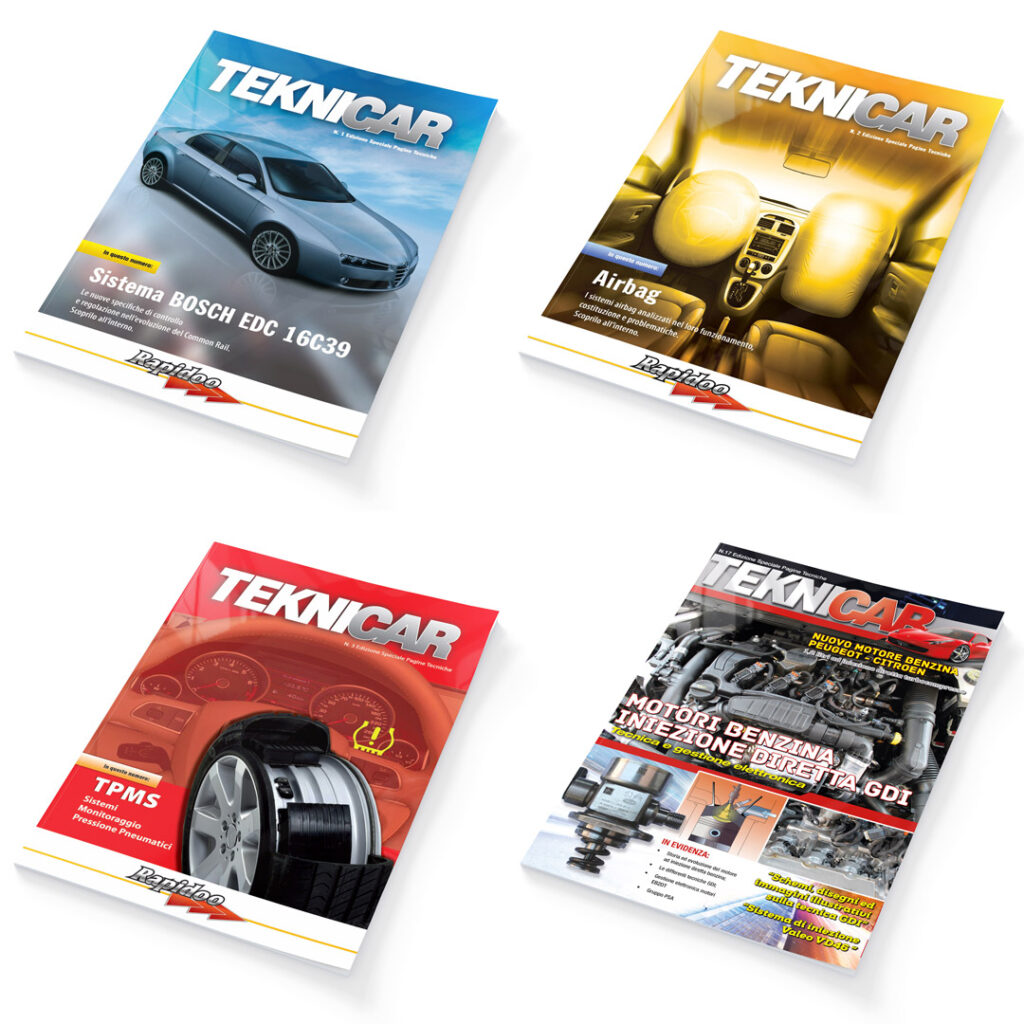 Buy now Teknicar in different formats
Teknicar is available both in printed and PDF digital version.
Here's the list of magazines available:
BOSCH EDC16C39
AIRBAG
RUN FLAT
ABS-ESP
AUTOMOTIVE AIR CONDITIONING
DSG GEARBOX (DUAL CLUTCH)
AUTOMOTIVE DATA TRANSMISSION NETWORKS (CAN, LIN…)
HYBRID SYSTEMS
AUTOMATIC TRANSMISSIONS
START&STOP SYSTEMS
SUPERCHARGING AND TURBOCOMPRESSORS
ECOBOOST ENGINE
ANTI-POLLUTION DEVICES
DIRECT FUEL INJECTION. STATE OF THE ART
ELECTRONIC MEASUREMENTS IN THE workshop
MULTIMEDIA SYSTEMS
EVOLUTION OF ACTIVE AND PASSIVE SAFETY SYSTEMS
It is possibile to buy Teknicar in different packages of 4 releases at a special price.
Once selected the releases of your interest, you can proceed with the purchase by specifying in the note: title and release numbers or you can directly contact us at the 0773 262599 or email info@rapidoo.it. Delivery fees are included, Teknicar is currently available only in Italian Language.